Bringing people together

through the power of music.
Found at over 65,000 bars, restaurants and other social venues across North America and Europe, TouchTunes is bringing people together with fun, interactive music and entertainment solutions. Our flagship jukeboxes, paired with our extensive music catalog and mobile app, inspire millions of people every week to play the right song at the right time at their favorite hangouts.
Reinventing the jukebox for a new era. It's been over two decades since we invented the commercial digital jukebox. Since then, we have continued to drive innovation, and push design boundaries – creating the first ever jukebox app that lets people play the perfect song right from their seat. And now, we're taking TouchTunes to new places, like workspaces, breakrooms, schools and more — where people can choose the music, and create a vibe, together.
Like a great band, we can't do it alone. We are proud of our local roots and our close relationship with 2,500 amusement operators who are the backbone of our business. From maintenance, support and service to location expansion, they make it possible for our growing network of bars, restaurants and other locations to see the powerful effect TouchTunes can have on their business.
A great singer once said that music makes the people come together. And after all this time, we must say, we agree.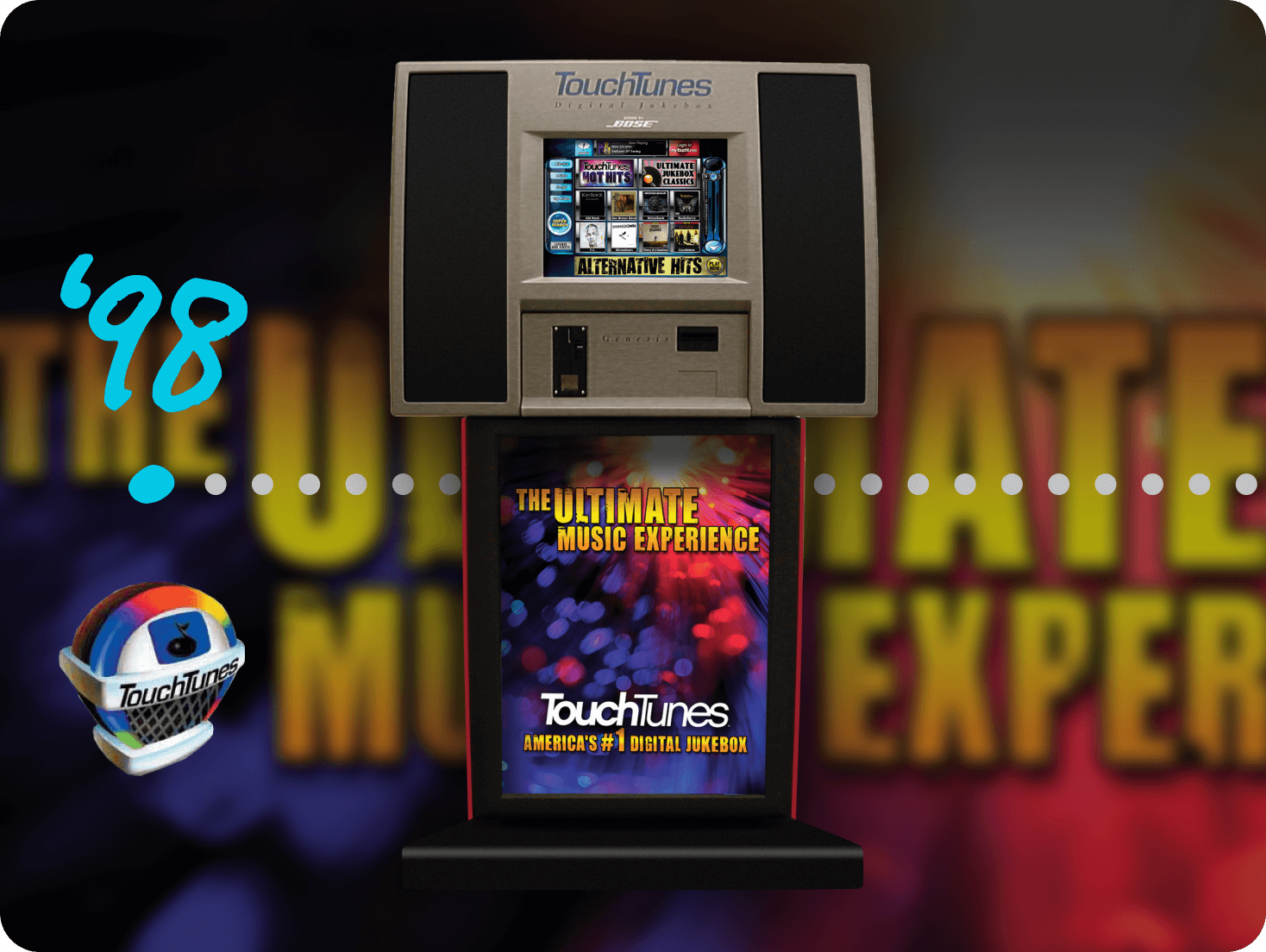 1998: A jukebox digital revolution
The first digital pay-for-play jukebox was introduced by TouchTunes Music Corp. Users could choose from a library of 750 songs.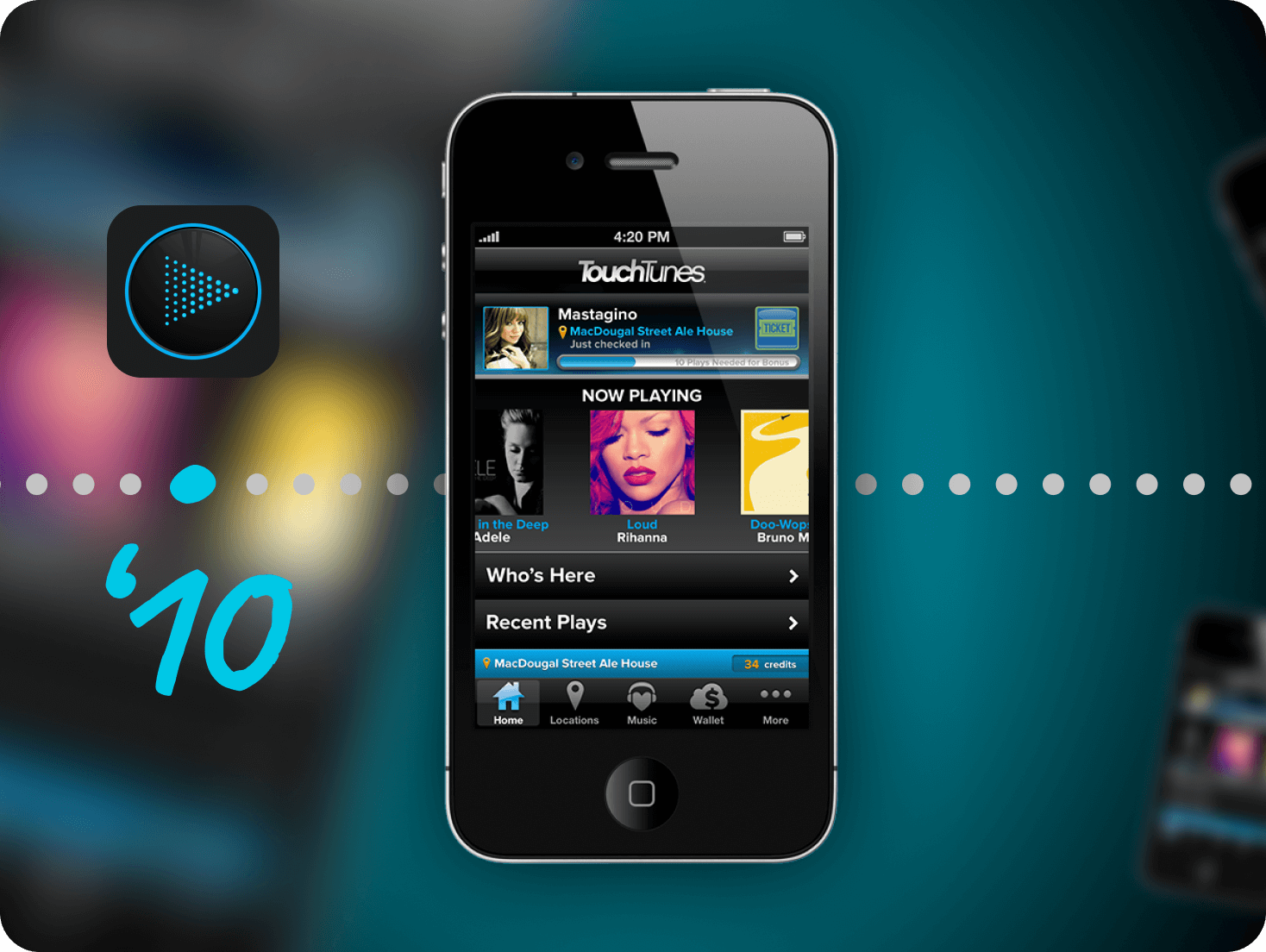 2010: The jukebox goes mobile
The first jukebox mobile app was released by TouchTunes, allowing users to find nearby locations and play songs on the jukebox from their smartphone.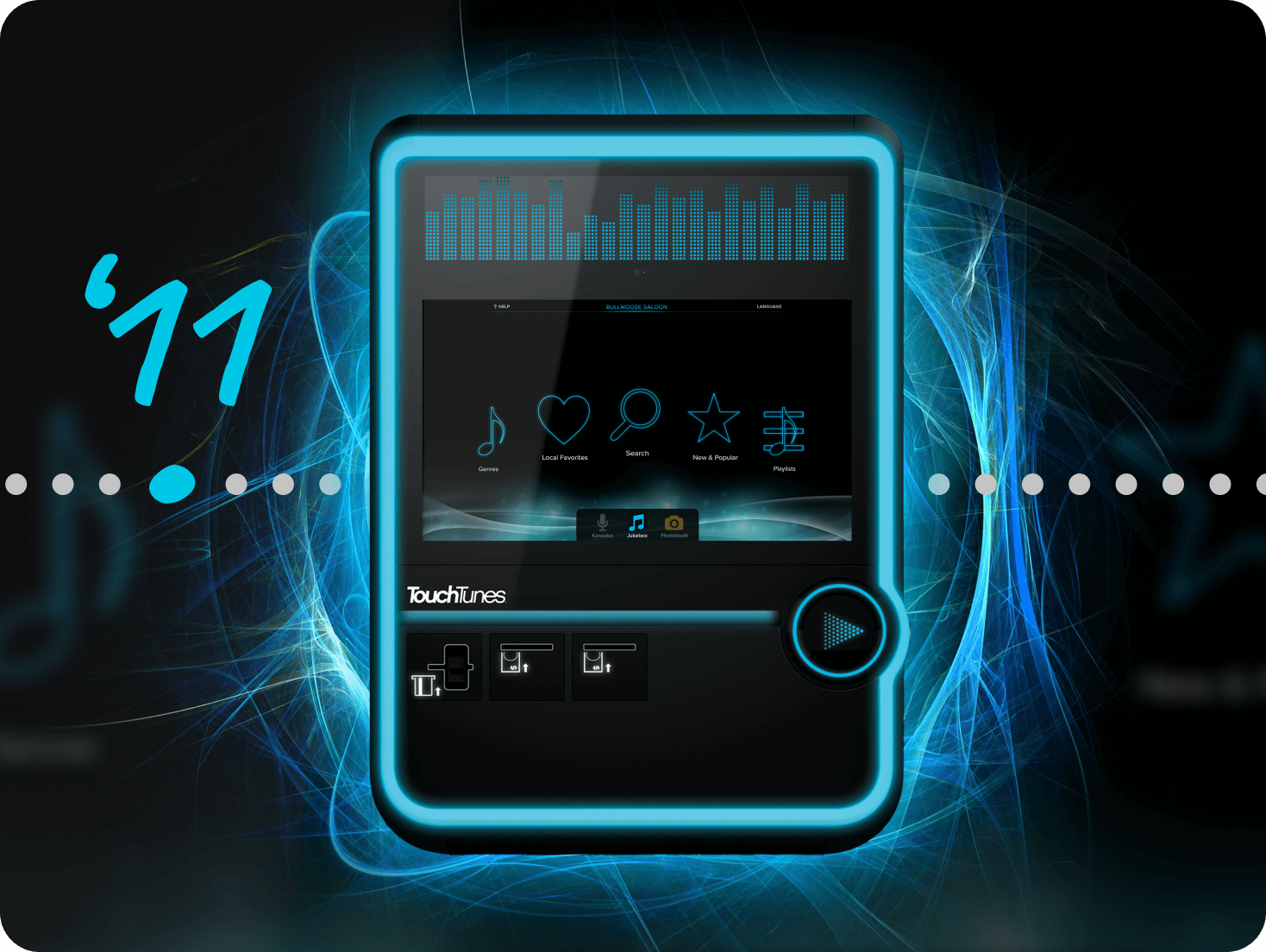 2011: The jukebox reimagined
TouchTunes again reinvented the jukebox with the release of Virtuo, an all-new experience where users could choose from hundreds of thousands of songs available.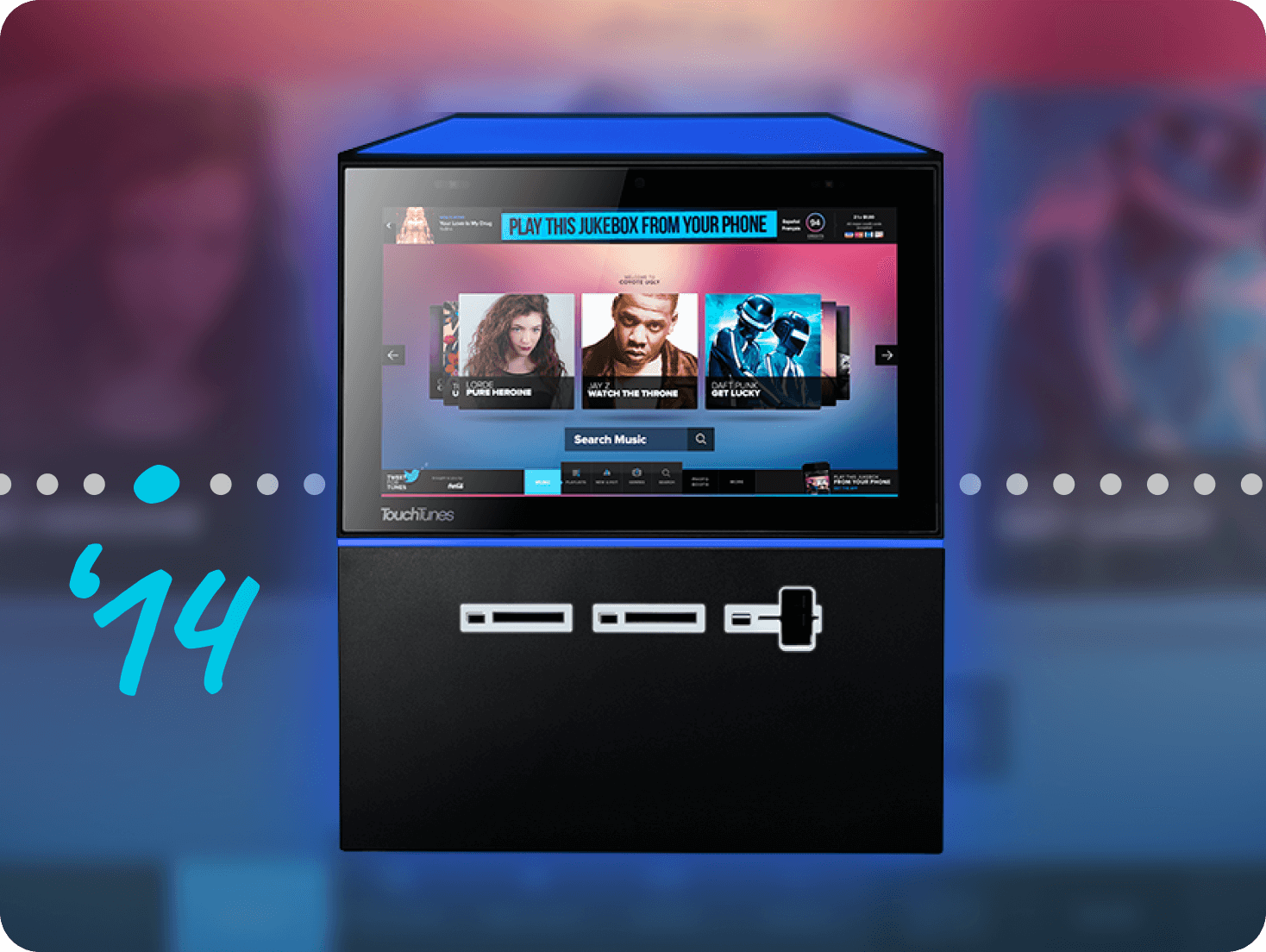 2014: The jukebox of the future
TouchTunes launched Playdium, a smarter jukebox that dynamically updates the user experience to showcase the music most relevant to each location.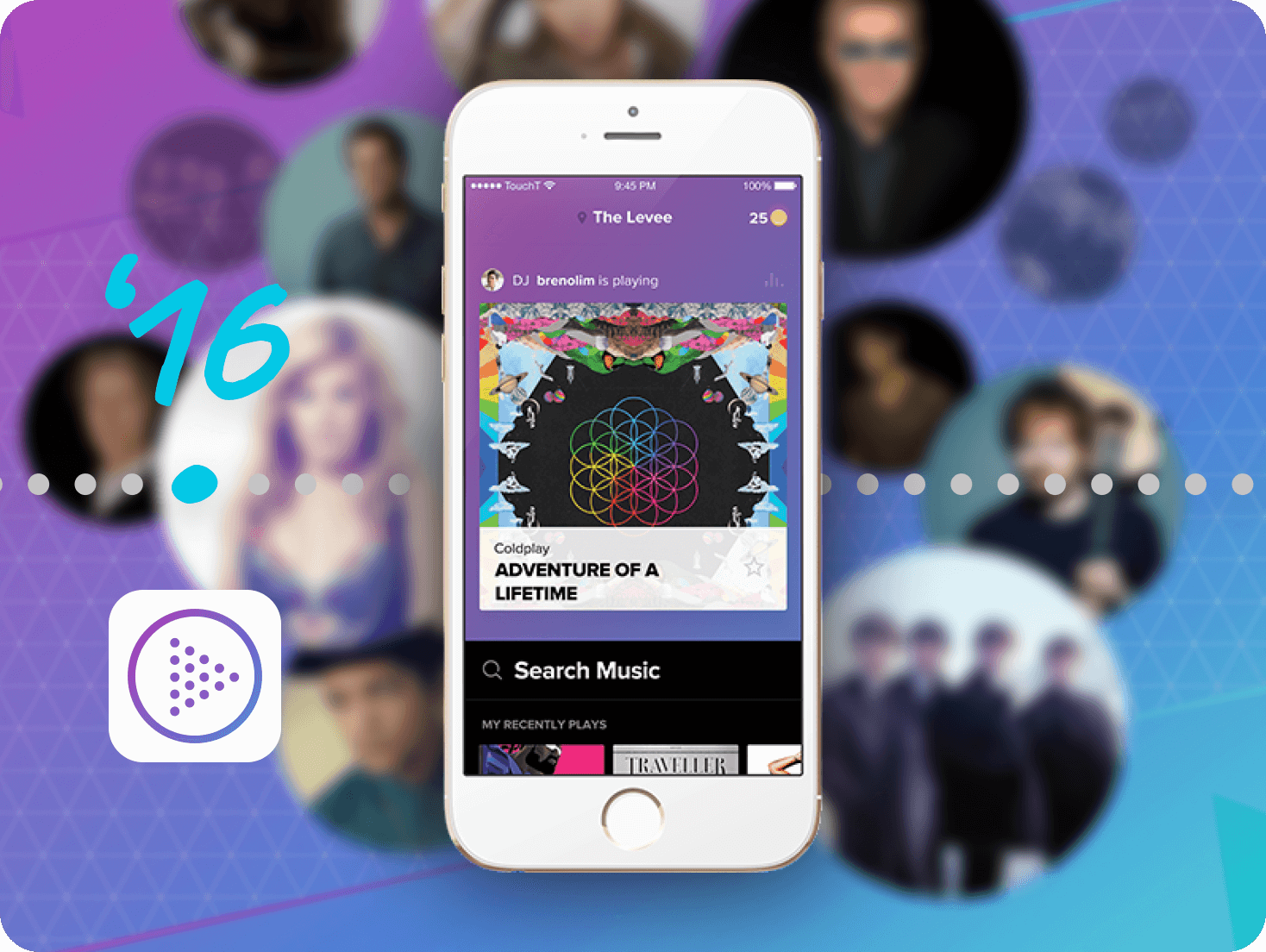 2016: Next generation mobile app
TouchTunes revamped the mobile app allowing music fans to be the DJ like never before. The app offered an intuitive music-first design and improved usability to better control the jukebox.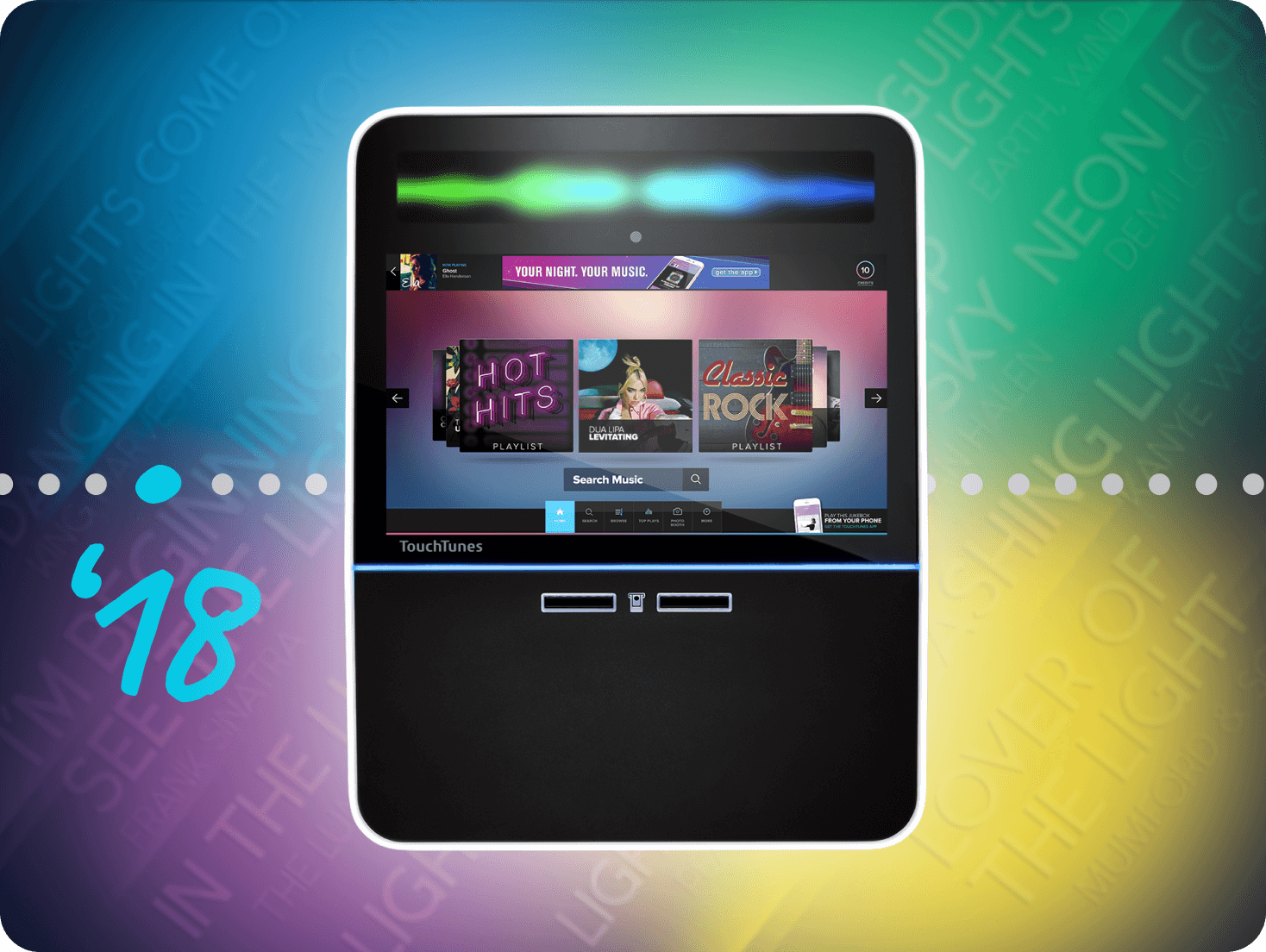 2018: Lighting the way
TouchTunes introduced the Angelina, featuring a sophisticated, music-driven lighting system that visualizes the music's rhythm and beat, creating an energy never before seen on a jukebox.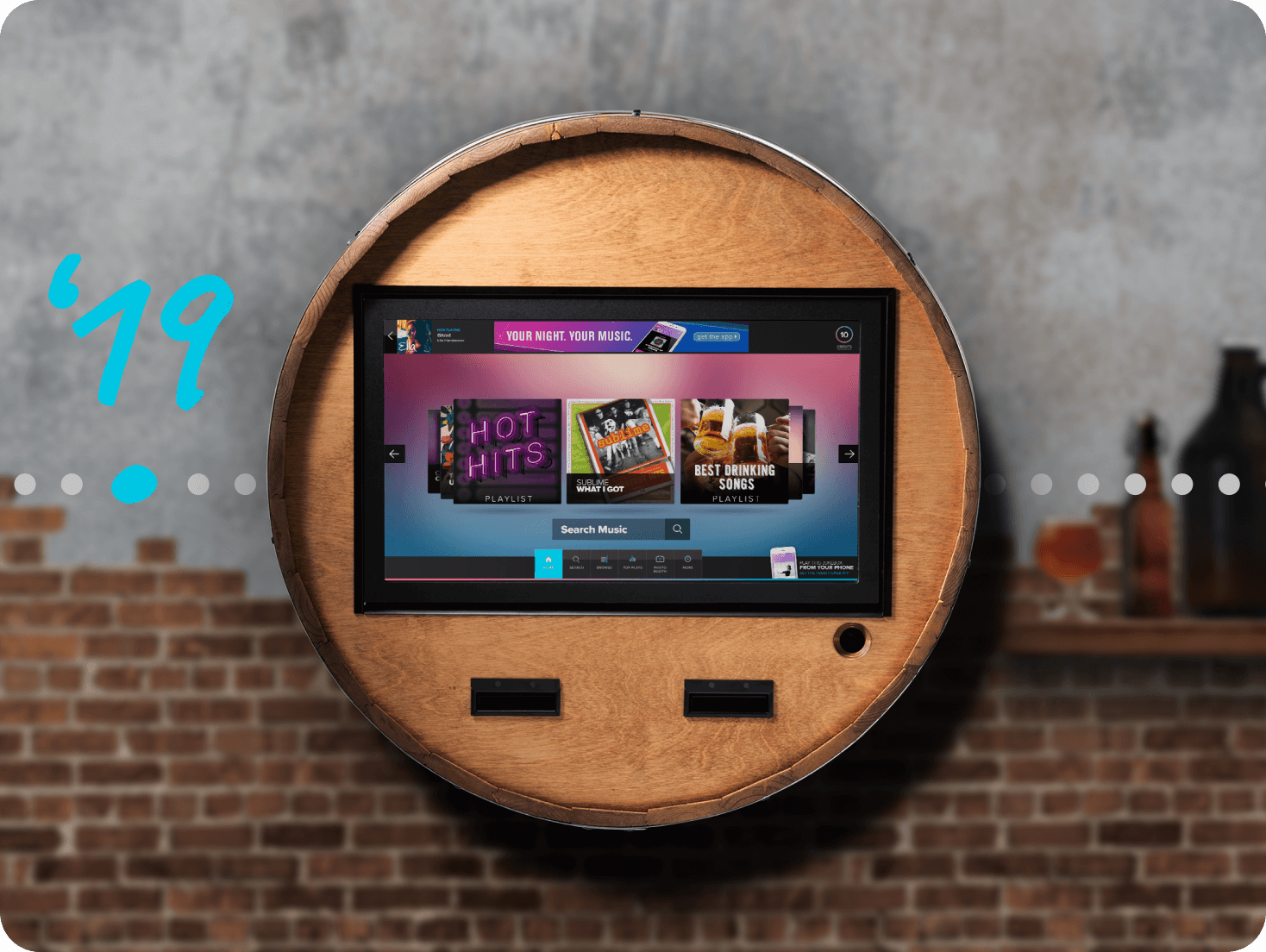 2019: Tapping into the future
TouchTunes launched the all-new customizable Fusion Music System with an authentic wood barrel enclosure and industry-leading design — crafted for brewpubs, alehouses, whiskey bars and more!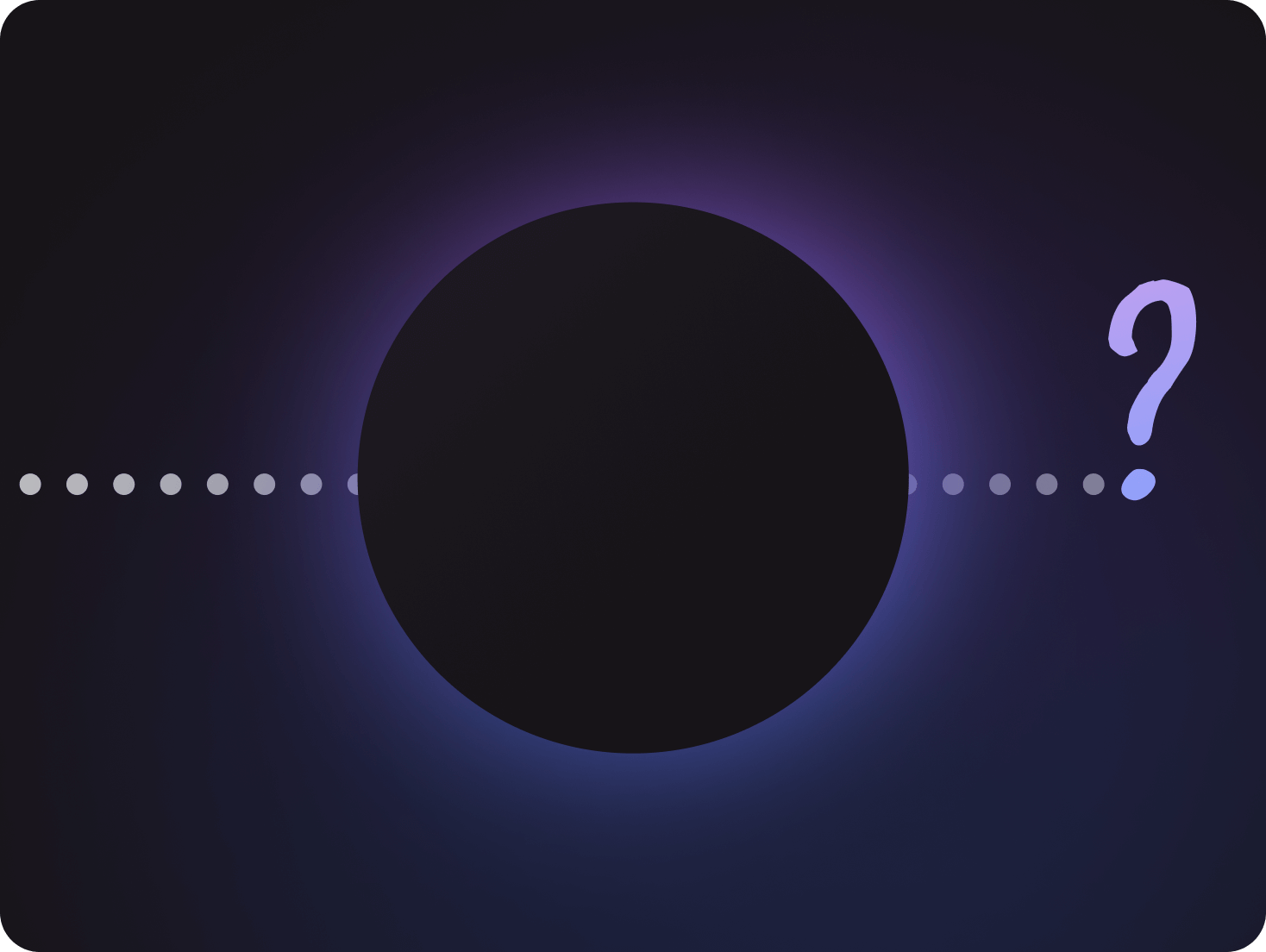 Where will we go next?
Whatever happens next, it's going to change the future of in-venue entertainment (again!). Are you with us? Check out our careers section.