A high note for your business.
A partnership with TouchTunes means more growth for your business, and more value for your venues and customers.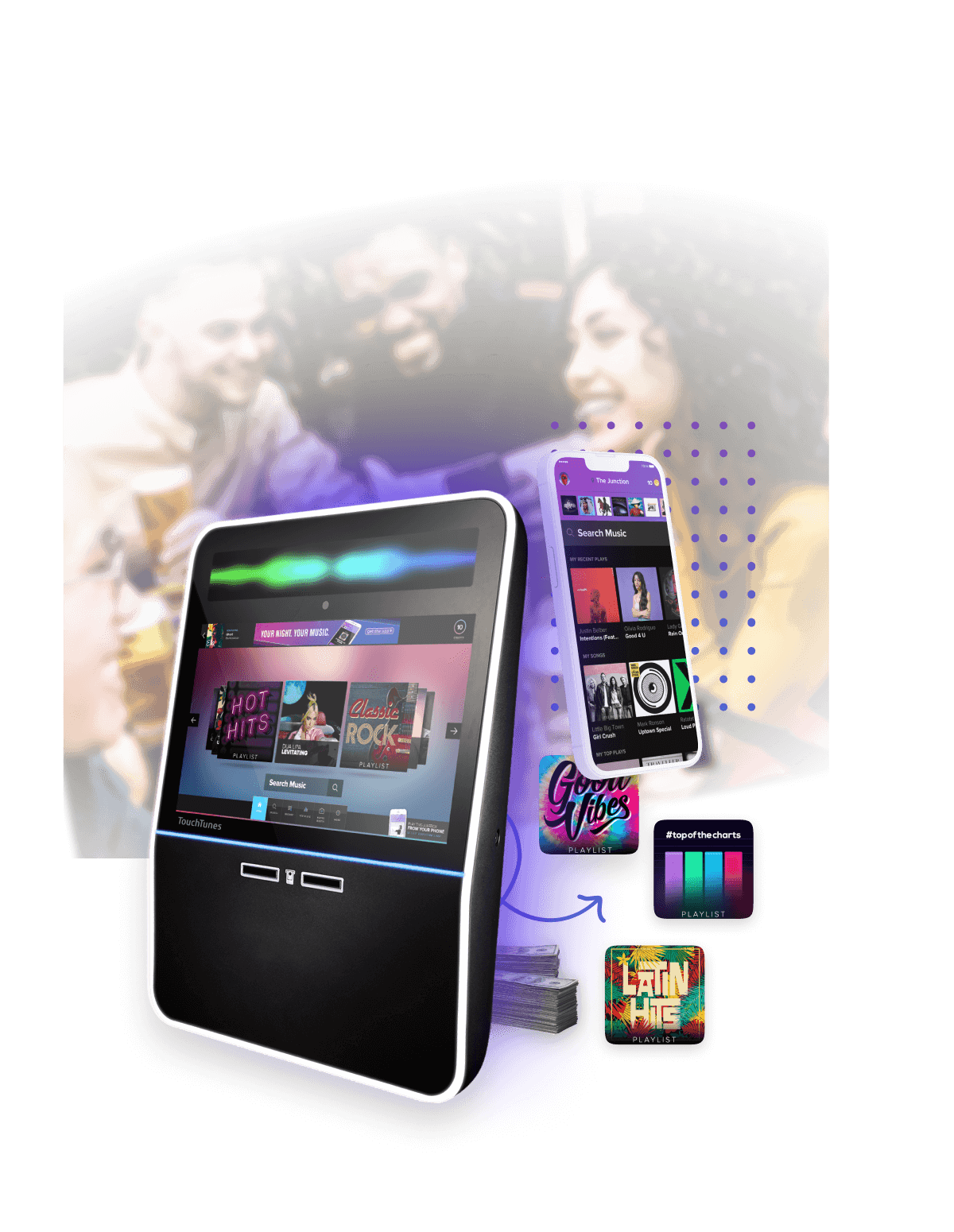 We believe in the power of music, and the
power of relationships.
Together with our partners and over 2,500 operators, we're proudly bringing our innovative music experience to millions of users across North America. These relationships only grow stronger as we continue to deliver market leading products and cutting-edge programs that create more engagement, more relevancy, and more opportunities for success.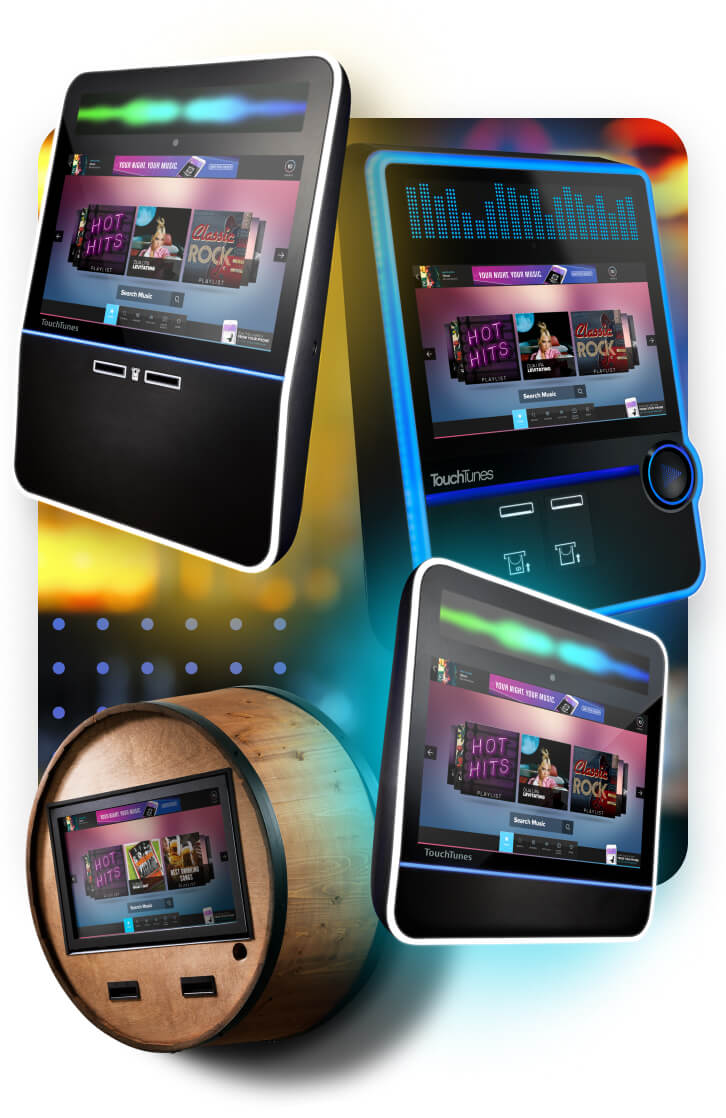 Next level jukeboxes
From cutting-edge design and advanced light shows to oh-so-much customization, TouchTunes delivers the right innovation for any venue.
The #1 jukebox app
With its personalized user experience, integrated loyalty program and special extras, the TouchTunes app doesn't just drive the jukebox experience — it's also customer loyalty and revenue.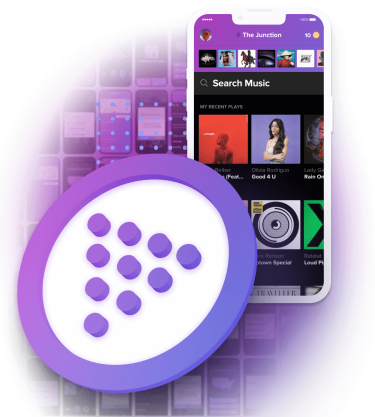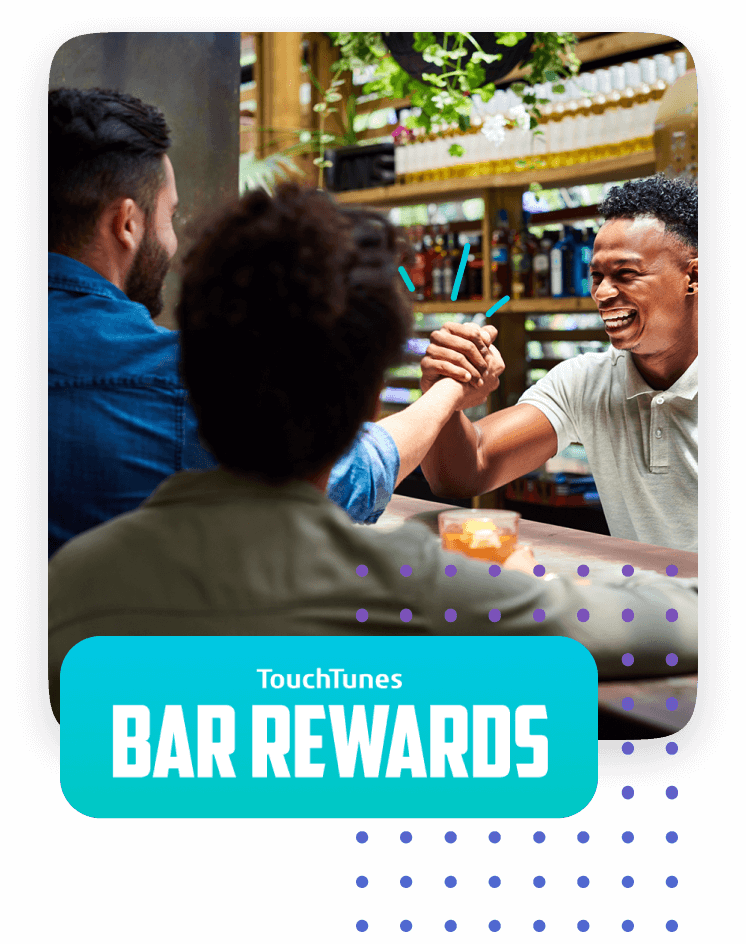 Staff rewards.
Music to their ears.
Our innovative Bar Rewards program incentivizes staff to become in-venue brand ambassadors — engaging guests, driving loyalty, and of course, increasing revenue. The more the music plays, the more our members are rewarded.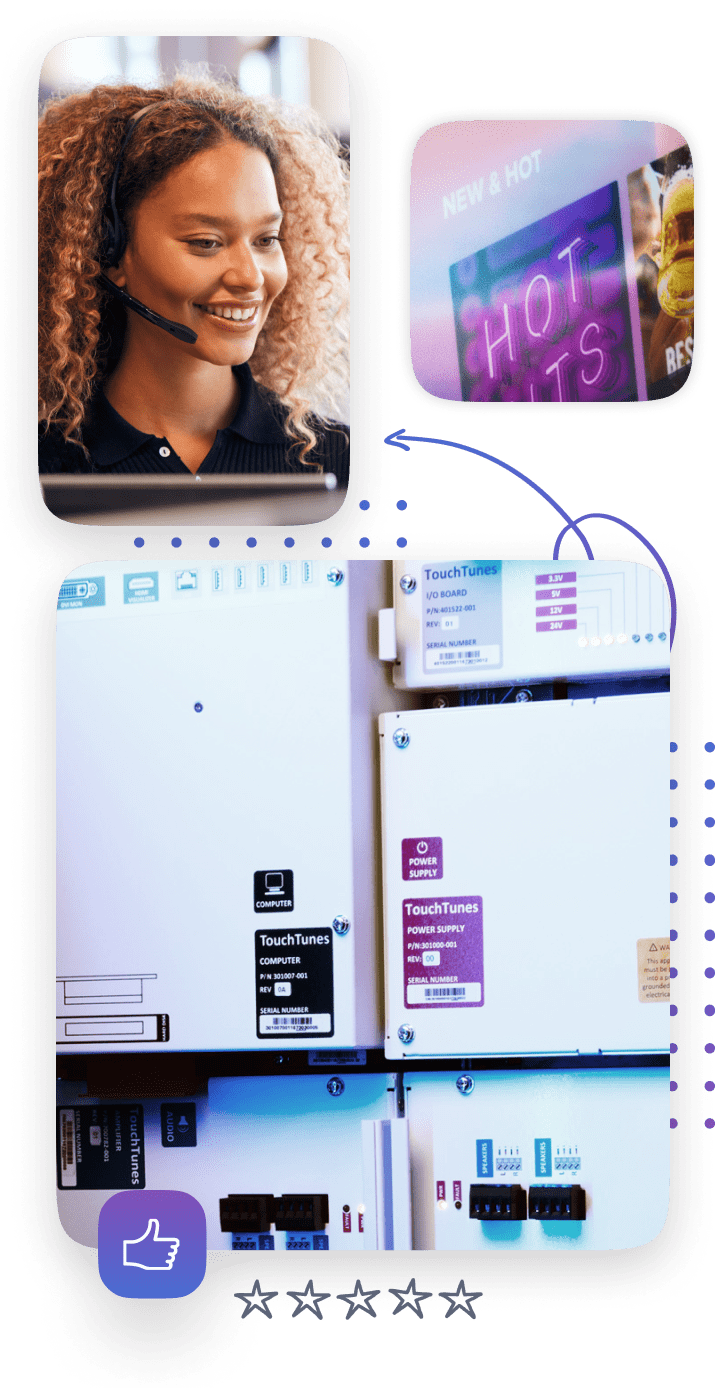 24/7 support
With an industry-leading tech line, messaging platform, and dedicated account managers, help is always there when you need it.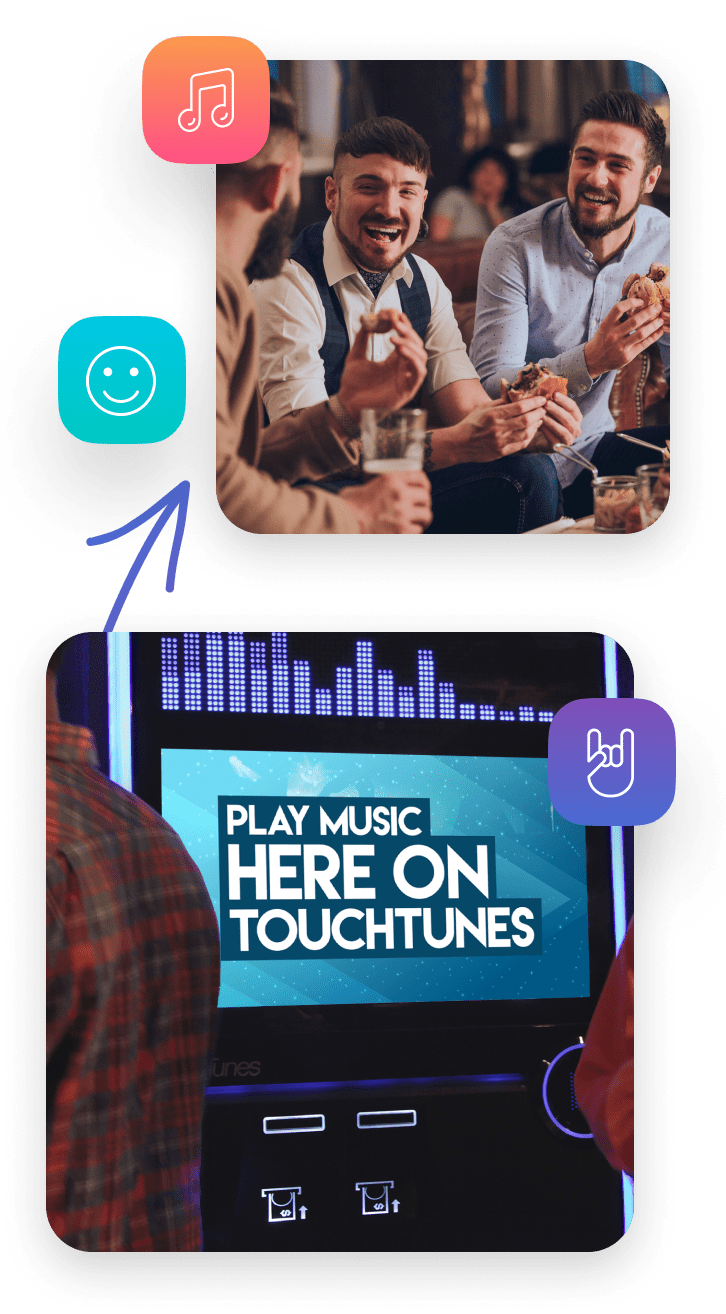 Your patrons,
our priority.
From targeted music promotions and customer communications to national programs, our focus on the user engages guests and inspires more plays (for more revenue!).
Manage your jukeboxes
on-the-go.
Remote access and tools
Turn on, unpause, reboot and more, so you can keep the revenue going wherever you are.
Real-time alerts and updates
Get notified when machines are turned off, or are experiencing issues.
Control the music from anywhere
Set filters to create the right vibe for the venue.
On Demand Reporting
Monitor performance, and keep an eye on revenue.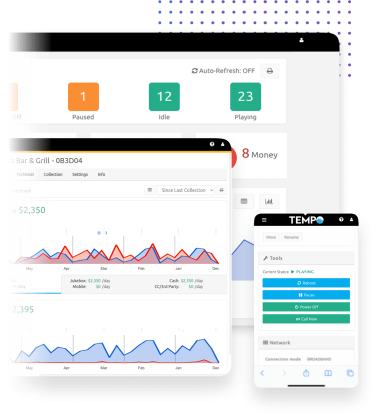 Operator Resources
Use the links below to access helpful resources from route management and technical documentation to FAQs and marketing materials.