Music for National Chains
Amp up your brand experience.
Customers come to you for a special experience — and with TouchTunes, choosing their own music is definitely a part of it.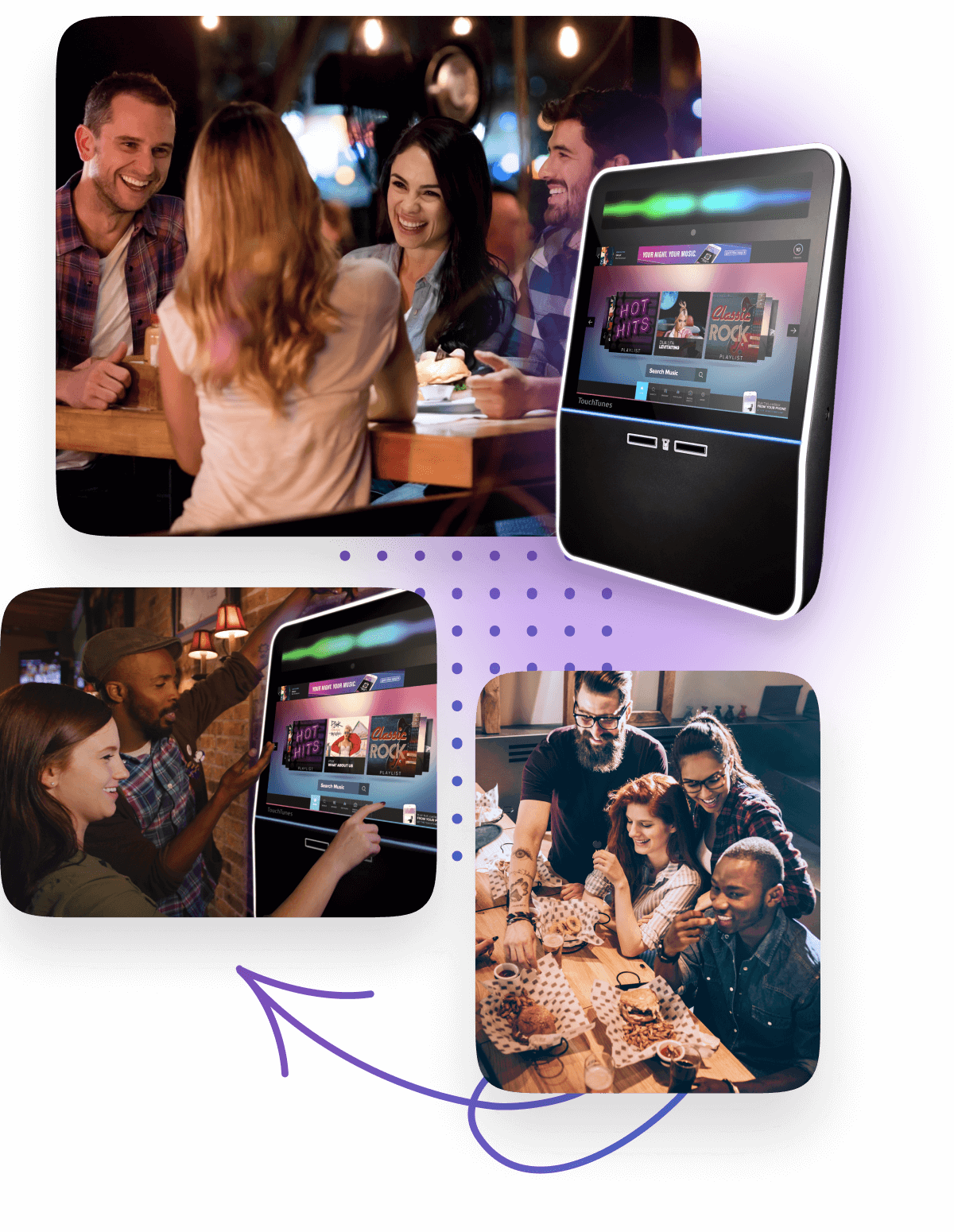 The #1 interactive music platform that

connects people.
With our #1 music app on their phone, guests can browse, pick songs to play, and enjoy with
their group — all without having to leave the table. Talk about a memorable dining experience!
TouchTunes
activates

the space that exists between

brands and their customers.
A jukebox elevates the customer experience, and keeps guests engaged — no wonder so many brands keep them playing.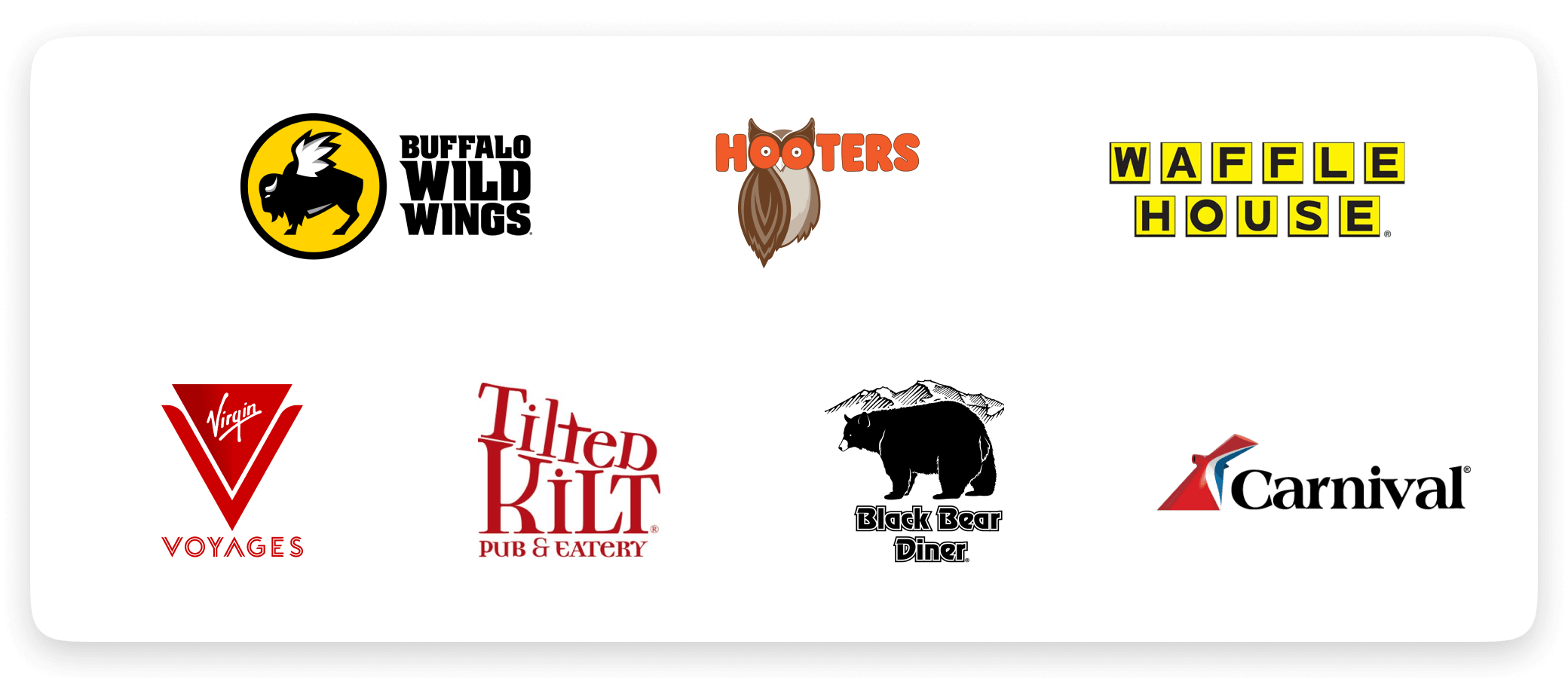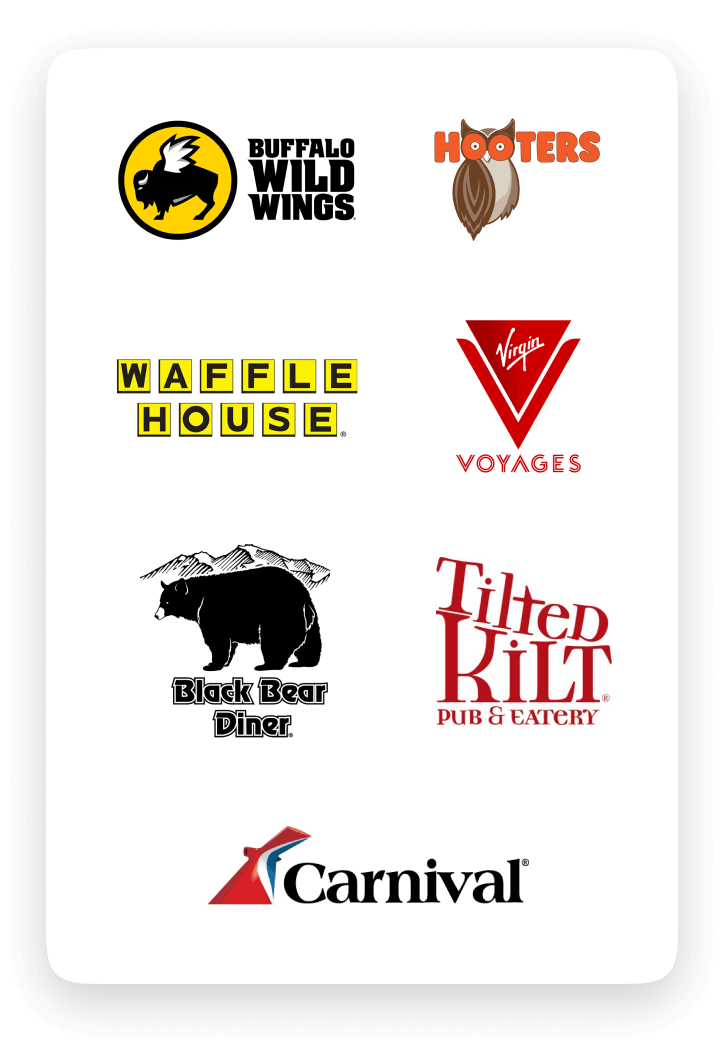 Not just music — a music experience.
When people go out, it's great for them to have something to gather around, together. For us, that thing is the jukebox reimagined — the centerpiece of your in-venue music experience. With so many options, there's one that's right for your venue.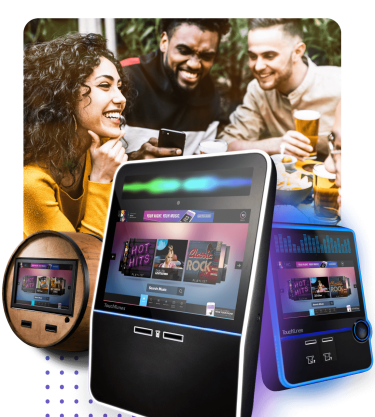 TouchTunes. Way more than music.
Music solution at no cost to you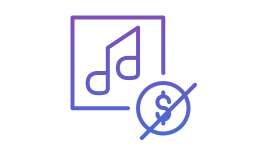 Enhances your guest experience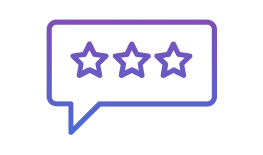 Extend your reach to new audiences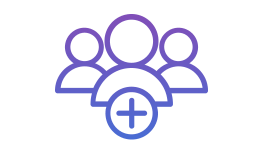 Curated Background music channels and more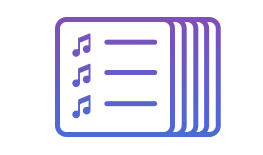 Customizable, fully licensed music catalog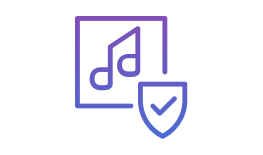 Play from your seat with the #1 jukebox app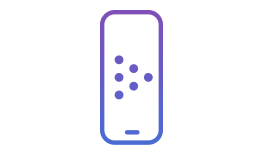 Modern design that fits your space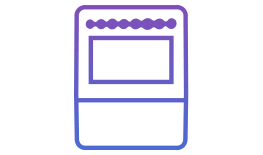 Supports your branding and messaging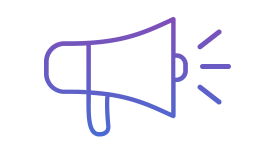 Enterprise-level customer support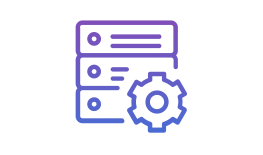 Customize for your brand
TouchTunes delivers a branded experience that reflects who you are. From logo integration and color choices to custom assets that help promote your messages — TouchTunes is the perfect way to build your brand while bringing people together.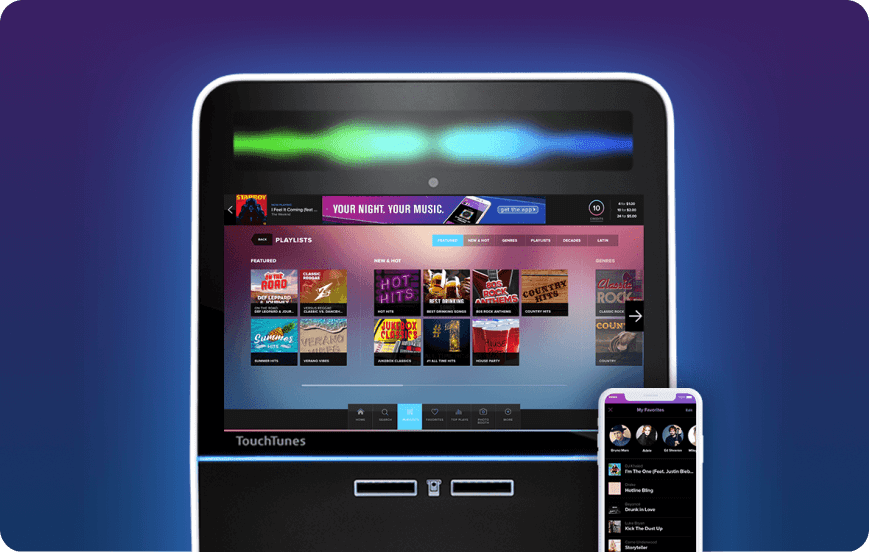 Custom music catalog curated for your brand and preferences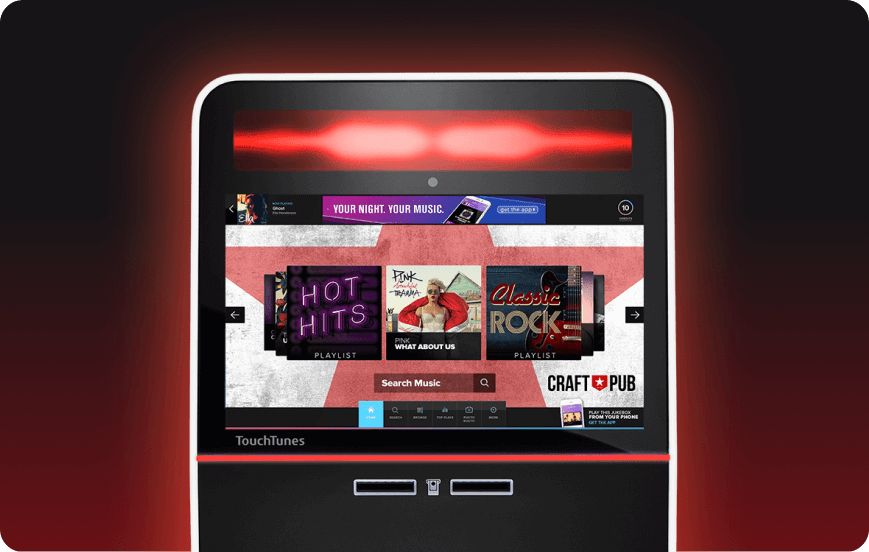 Custom lighting & screen visuals
Customize to engage customers.
Our jukeboxes also have on screen advertising capabilities, allowing customized messaging for an interactive in-venue brand experience.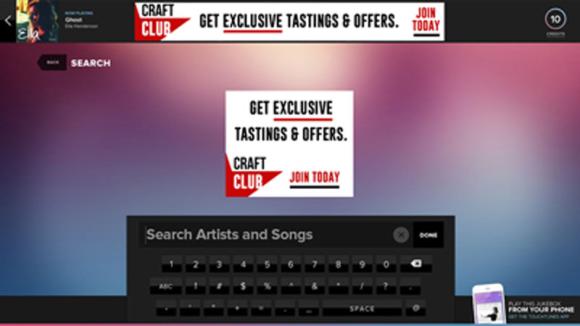 Top promo banner + middle search ad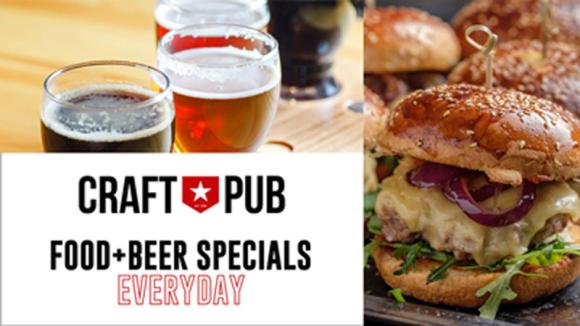 Fullscreen advertising capabilities (static & video)