Bring people together. Bring in TouchTunes.
Make your place the place to hang with the ultimate in-venue music experience.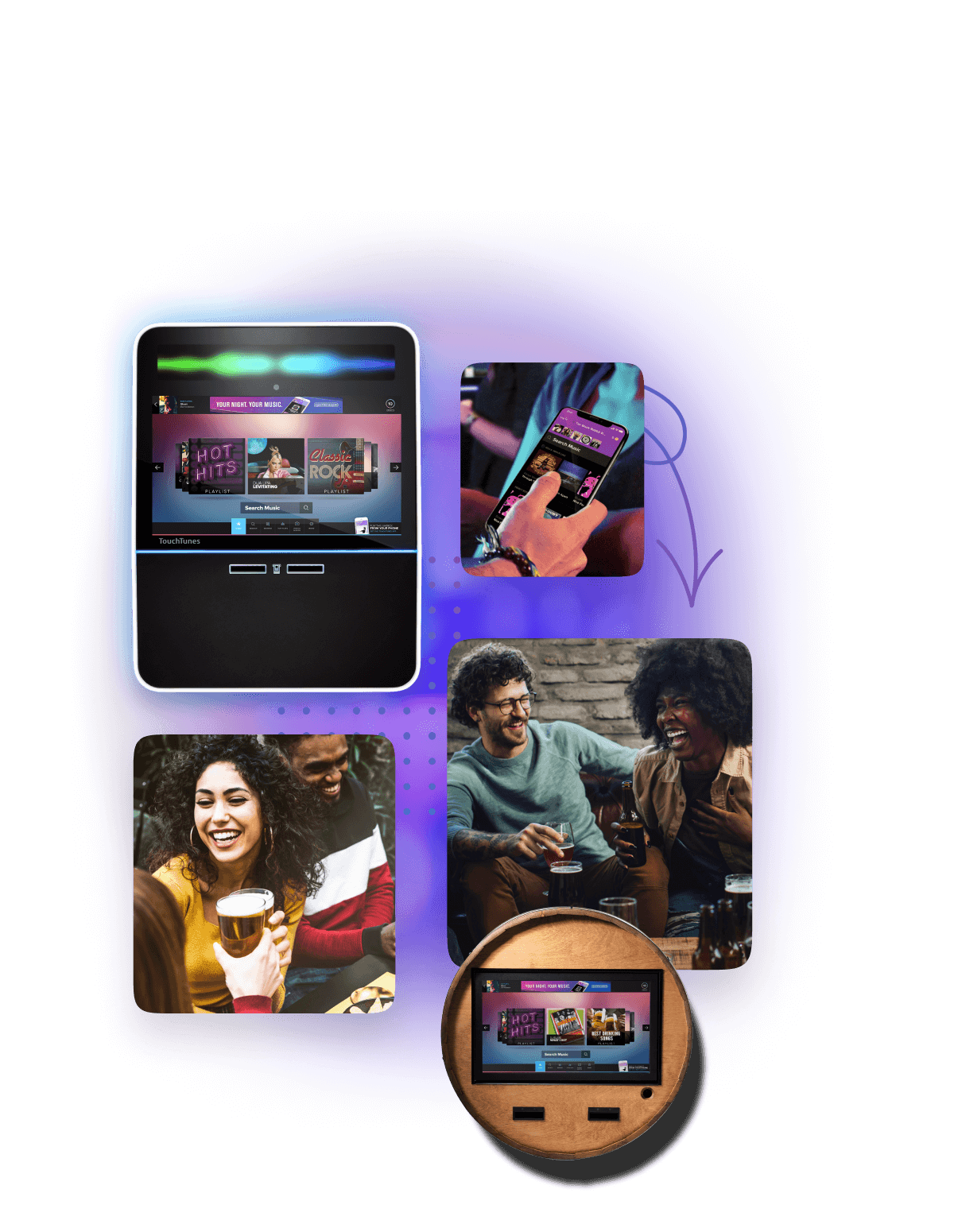 When they play,

they stay.
TouchTunes jukeboxes keep guests engaged by letting them choose the music that's right for the moment.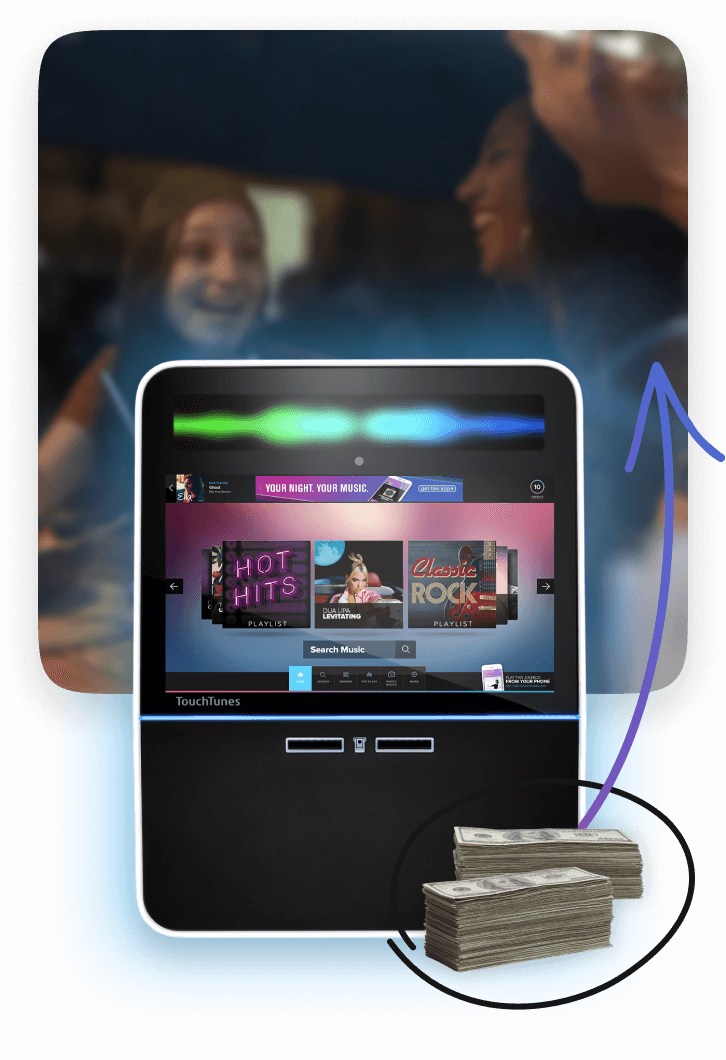 Music that
makes you money
A TouchTunes jukebox can generate serious revenue for you when customers are playing music at your venue(s).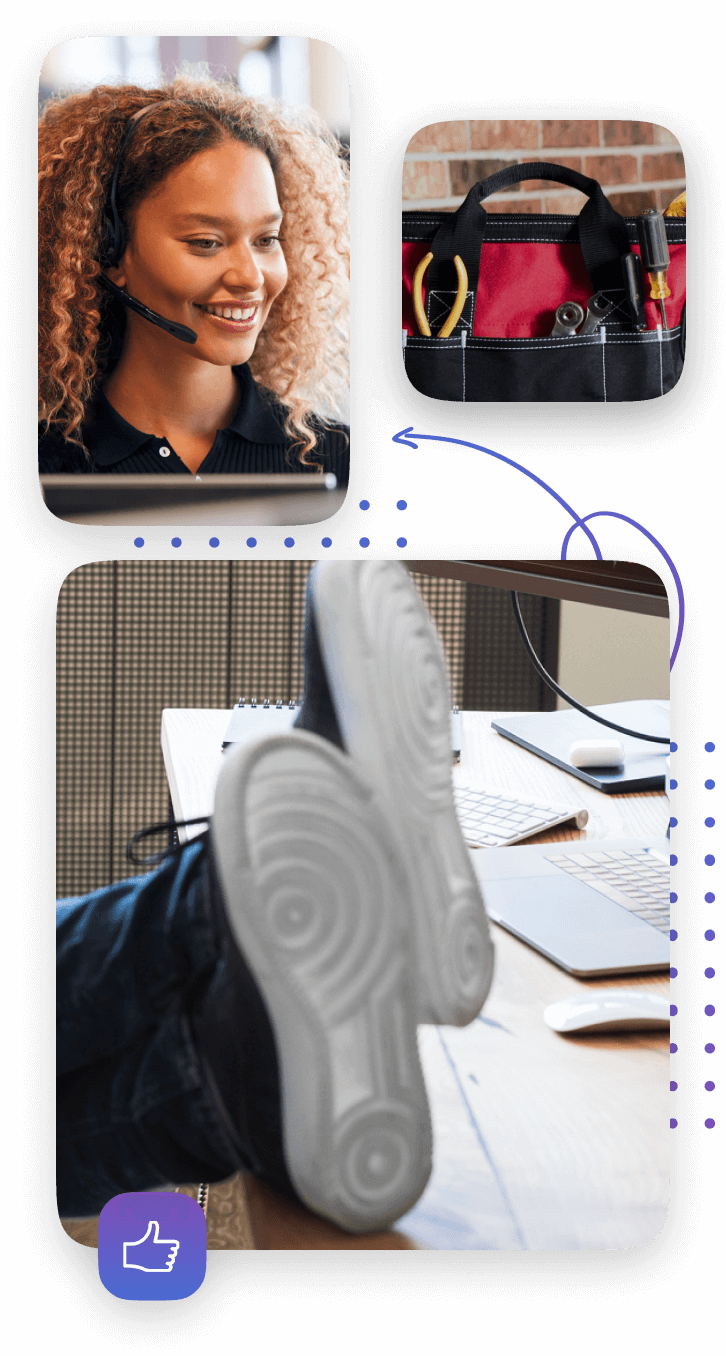 No to hassles.
Yes to great music.
Both installation and top-notch service are included with every TouchTunes jukebox.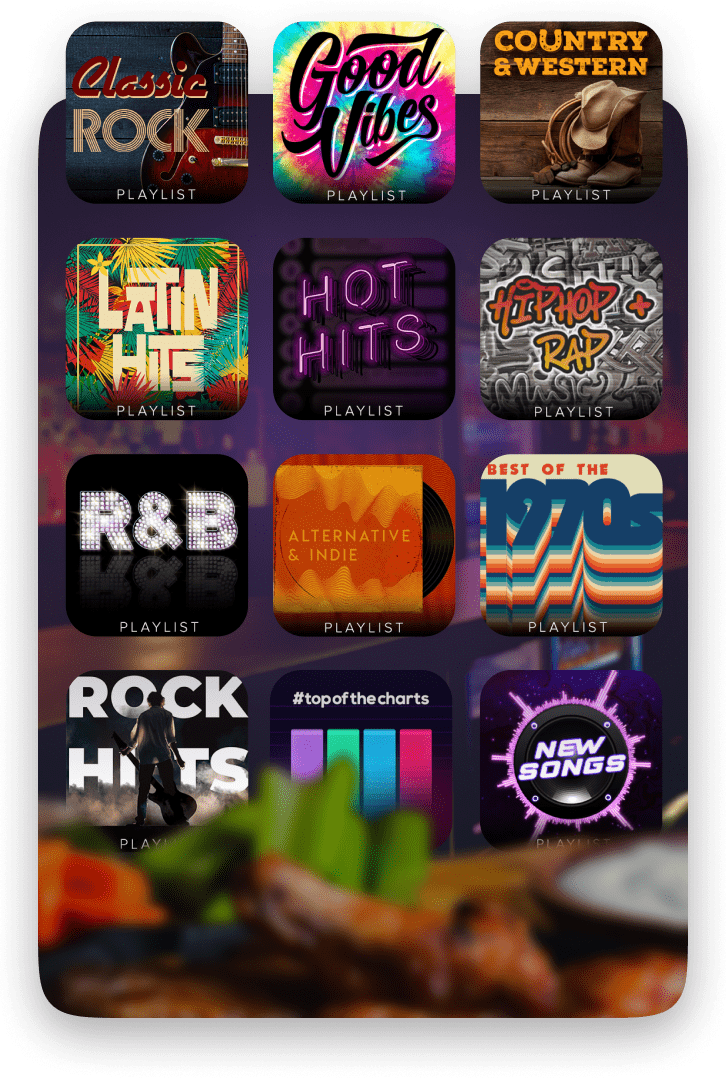 Your venue.
Your vibe.
Customize your jukebox with the kind of music that's right for your bar or restaurant.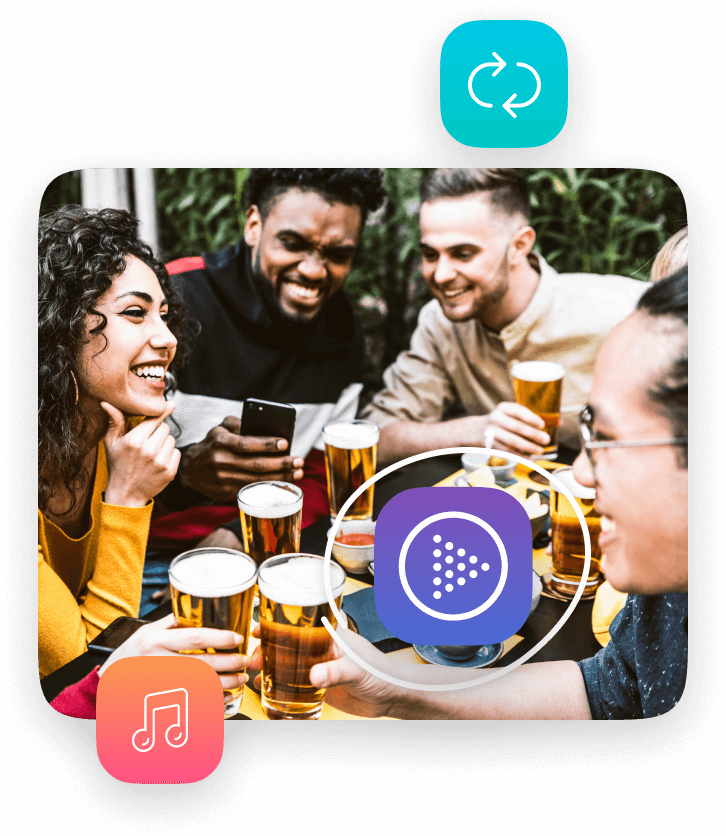 Keep 'em coming.
TouchTunes fans are known to visit their favorite TouchTunes venues again and again — talk about loyalty!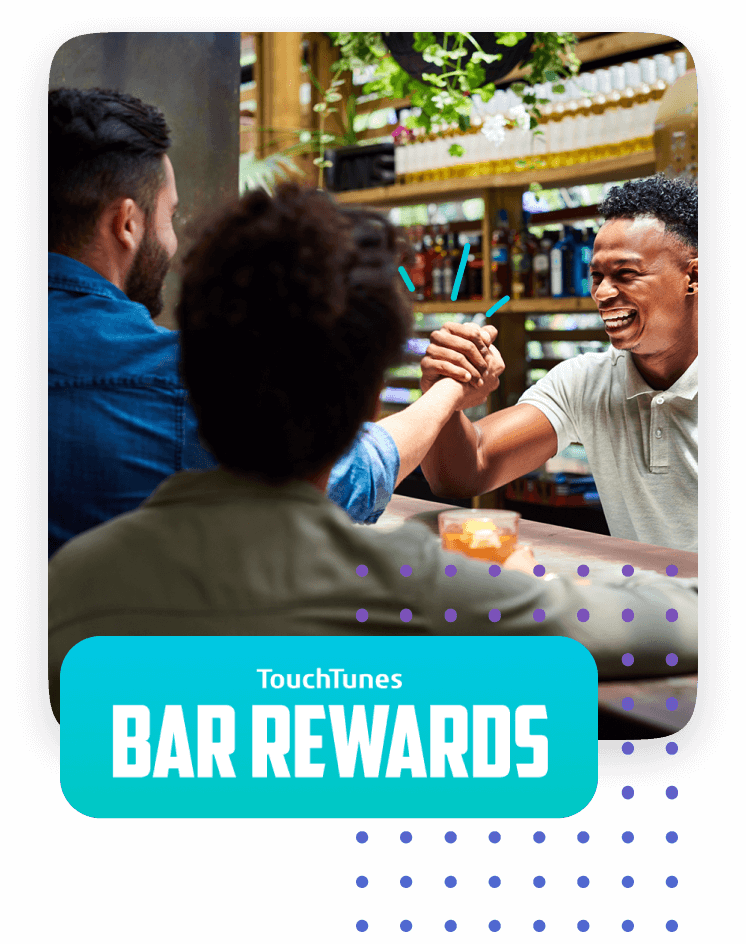 Rewards for staff– music to their ears.
From free jukebox credits and priority access to exclusive giveaways, our innovative program rewards staff for promoting the jukebox at their venue.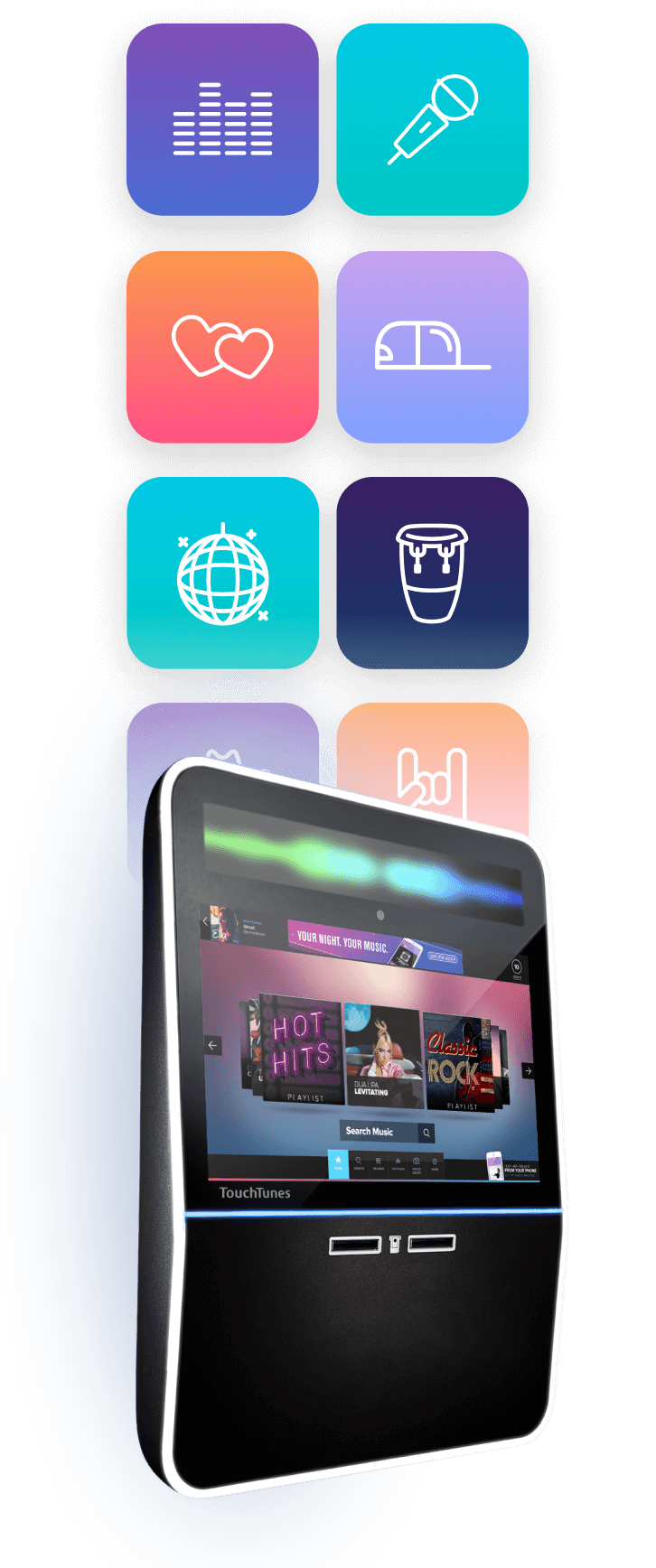 A fully licensed music catalog.
No matter what song you play on a TouchTunes jukebox, you can feel good knowing we've taken care of licensing fees, ensuring the artist is paid fairly.
Their favorite song, from their seat.
Our #1 app lets guests choose the song they want to play without leaving their seat (or stool!).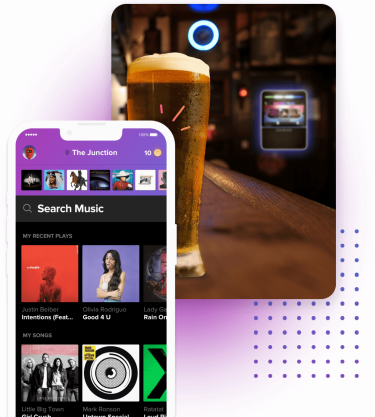 Explore the latest innovations.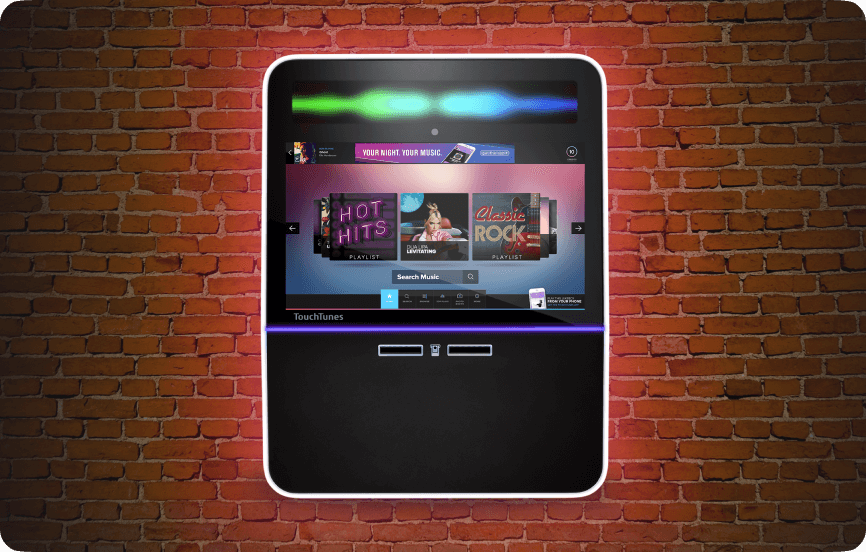 ANGELINA: The one from the future.
With its clean design and floating appearance, Angelina truly stands out.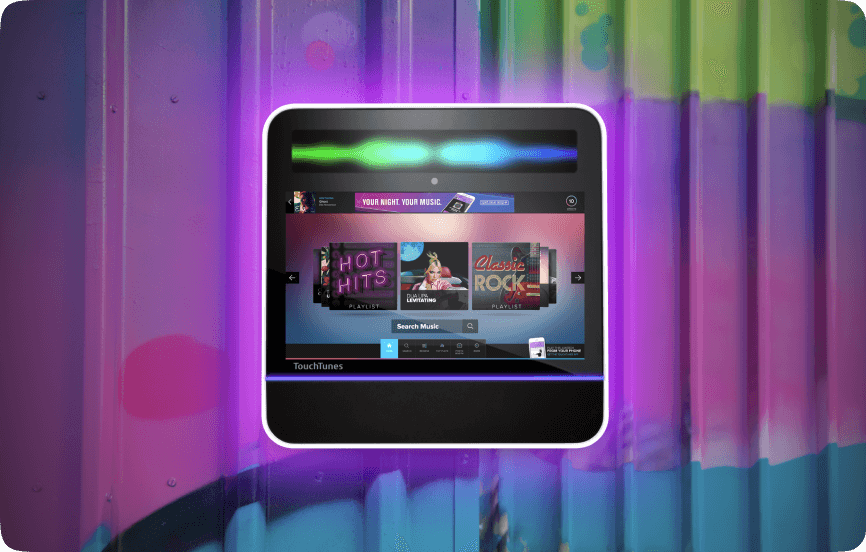 MP: The one that's app-driven.
Designed to fit any space —  but packed with Angelina's forward-thinking features.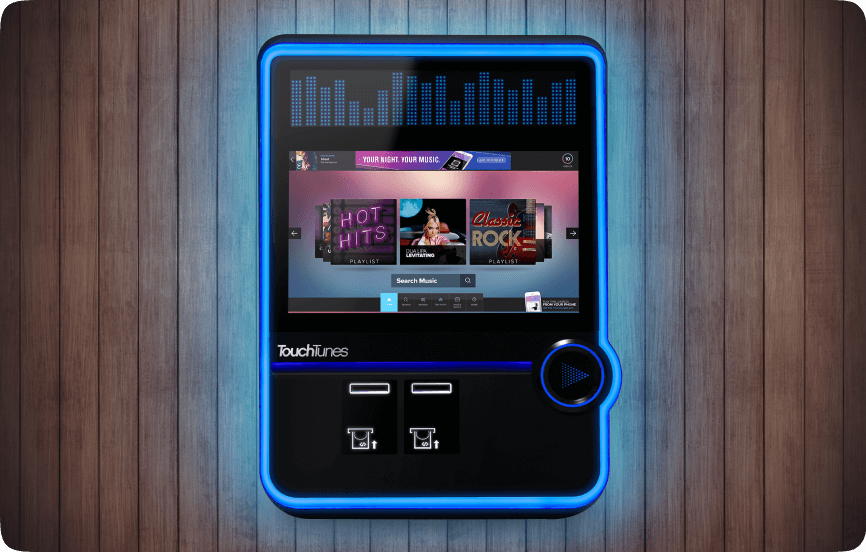 VIRTUO: The one that's a classic.
Impossible to ignore, this is the jukebox that brought jukeboxes into a new era.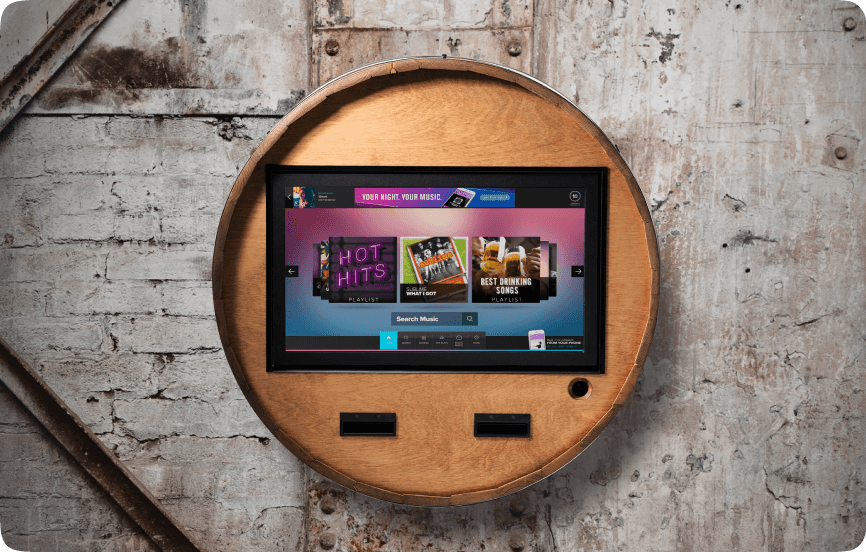 FUSION: The one with brewery vibes.
This new model has all the features of Angelina, with a look that's all its own.